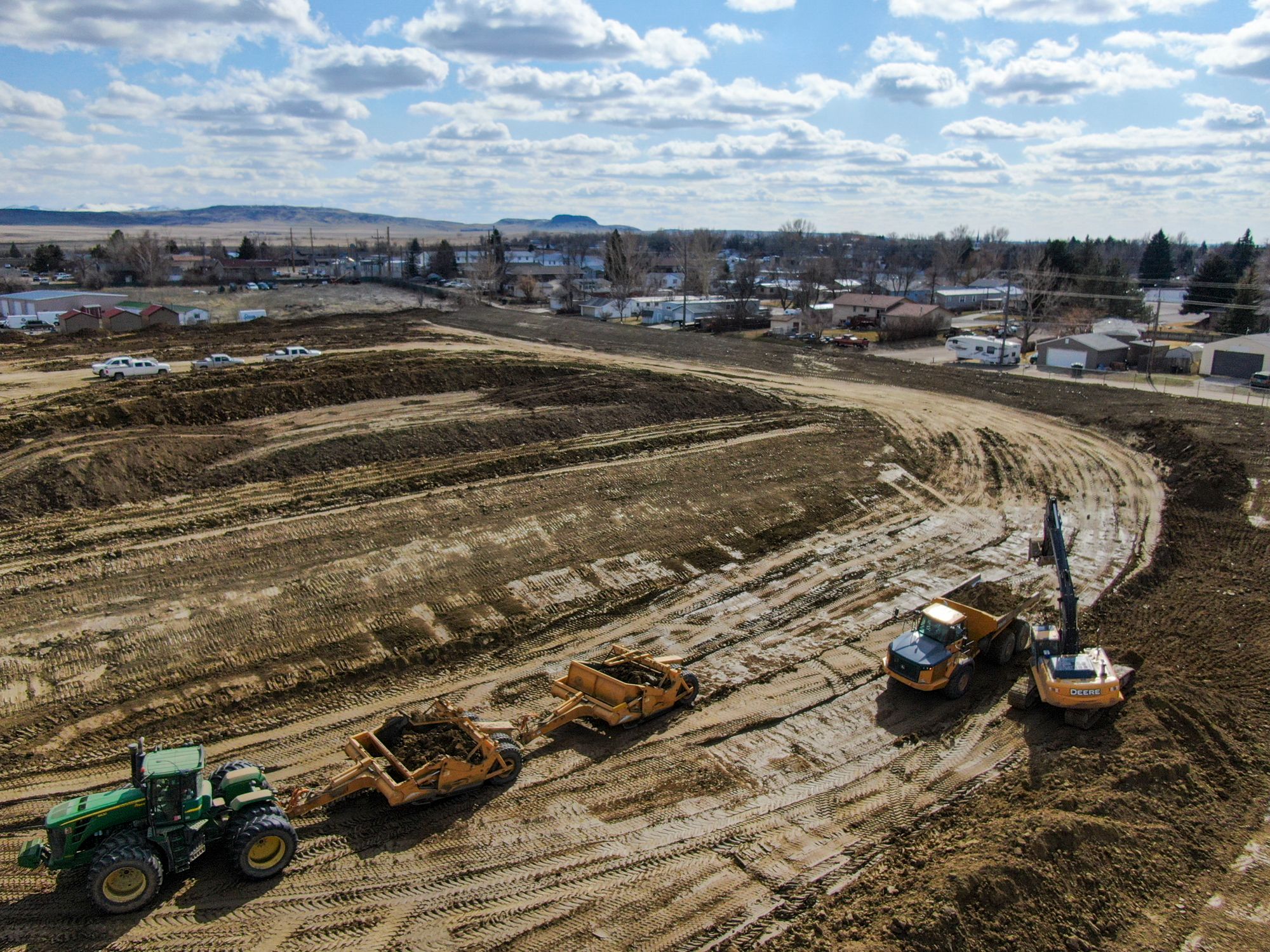 We are nearing the 45-day mark of our construction and it's a sight to see! If you live in Havre, or the surrounding areas, I hope you take the time to come and see the vast amount of work that is taking place on the west end of campus, all thanks to your generosity. At a time when we need something positive to look forward to, this is it. Phase 1 of our Sports Complex is coming to life and we are thrilled to be able to witness it. For those of you who don't live in the area, we wanted to share some of these aerial drone photos to give you a perspective of how much has changed.
While all of us are currently experiencing great uncertainty from Covid-19, let's think forward to the future and all the great opportunities ahead of us that this stadium represents. It represents everything we are currently missing during social distancing: a gathering place, sporting events, seeing friends and celebrating with classmates.
We believe this stadium will bring us all together this fall. The Hi-Line is going to benefit from this project and we need to share that message. From the beginning we have always touted that this is more than just a football field. This is an economic engine. And we need this engine now more than ever. This is a venue that is ideal for hosting concerts, events, club sports, fundraisers, reunions, kids athletic camps, car shows, etc. The opportunities are endless. And each of these activities, it brings in shoppers, diners, people staying in hotels, buying gas, etc.
Also, now more than ever, recruitment and retention is vital for Northern. We will have a compelling campus experience to offer our students and future students. We need to give them every reason to make Northern their top choice. As the #1 University in Montana for upward mobility (starting wages and placement rate), we know students will succeed once they come to Northern, and you are helping students make that transformative choice.
I thank you for all you have done to help Northern. Be safe and know I appreciate your support so very much.
Go Lights!
Sincerely,
Shantel Cronk
Executive Director
MSU-Northern Foundation