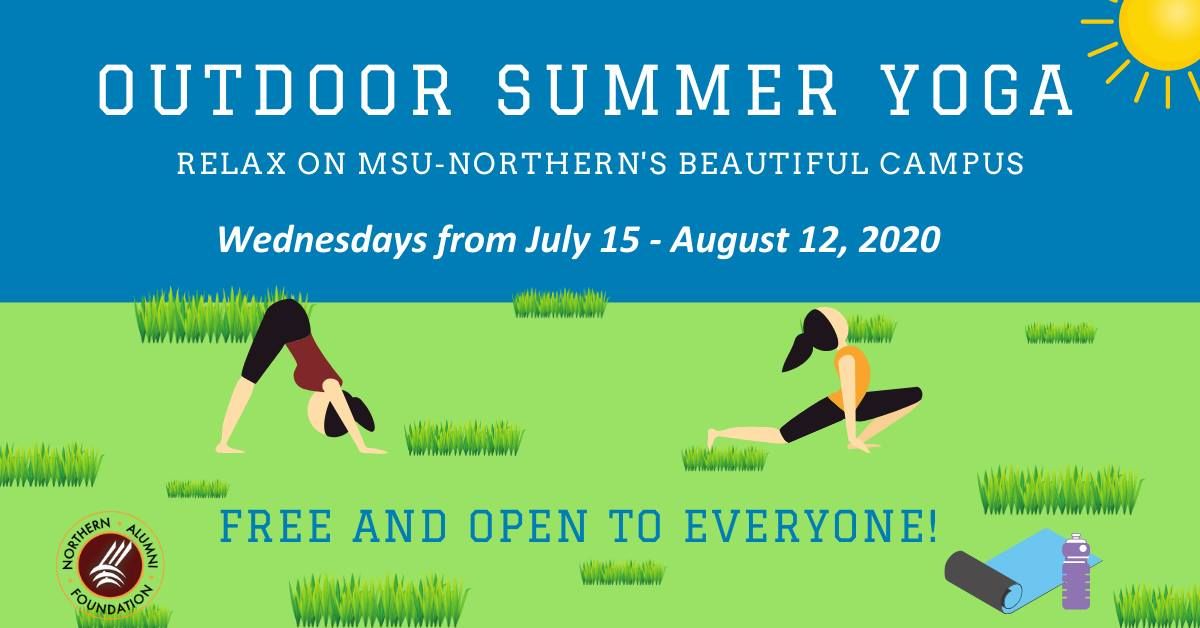 Join us this summer for a fun and FREE outdoor event on the MSU-Northern campus! Every Wednesday from July 15th – August 12th we will have a local yoga teacher leading a free yoga class. Admire the beauty of campus while you unwind. Everyone is welcome!
All participants must bring their own yoga mat, water, and any yoga props you may need (such as blocks or blankets). Each session will be 30 - 45 minutes long.
Check out the dates, times, and teachers below. Locations for each session will be announced in advance, so be sure to follow our page for updates! You may also email alumni@msun.edu or call 406-265-3711 with any questions.
July 15th at 5:30pm, led by Corty Filler
July 22nd at 10am, led by Bonnie Williamson
July 29th at 5:30pm, led by Anne Neal-Dugdale
August 5th at 5:30pm, led by Amber Gilge
August 12th at 5:30pm, led by Andrea Laumeyer